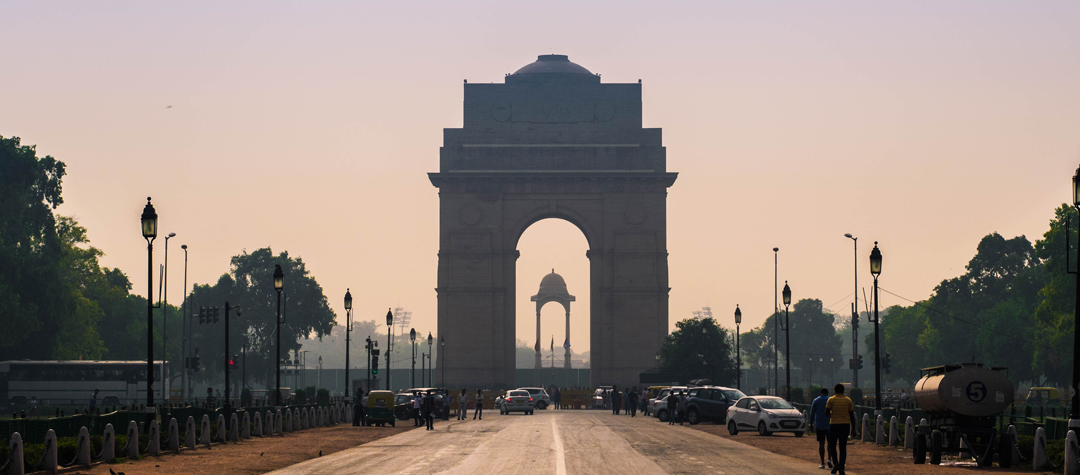 Delhi Sightseeing Places
Delhi which is the national capital of India and also one of the metropolitan cities is rich and abundant with monuments and historical sites for tourists to visit. Most of these places that we are going to list out for you are considered the best places to visit in Delhi.
Tourism has flourished through the years in Delhi and also local tours in the surrounding regions such as Noida, Gurgaon & Agra. Delhi is an amalgamation of traditional in cultures and heritage and modern in terms of its shopping, sight-seeing and local as well as national eateries. The surrounding areas such as Gurgaon and Noida are also easily connected with the metro and hence tourism has improved in those areas as well for the modern generation.
We can list out the best tour packages for Delhi which are plentiful especially if you are a history lover or you have good interest in the art, culture and architecture of the destinations you visit. There are also various Delhi tour packages if you want to be organized in your travel or if you are travelling with a large group of people.
The most famous ones are the Golden triangle tour package which includes places such as Agra, Jaipur, Udaipur along with delhi and these packages can also be customised as per your interests and budget. The best time to visit Delhi will be during the months of October to march as the weather that time is very pleasant.
But it can also get pretty cold and the temperatures drop drastically at dawn and dusk in December. So ensure you carry a lot of thermals and woollen wear if you plan to visit Delhi in the winters. The flowers are also in full bloom at this time hence making your garden and nature visits very enjoyable. Delhi is easily accessible from all parts of India being the capital city to the nation, hence there is no question of doubt as to how to reach delhi.
Let us have a look at some of the best tourist spots which are included in the best tour packages for delhi and also interesting information about Delhi tourism.
Bahai (Lotus) Temple
The Bahai Temple derives its name from the shape of the building which resembles a lotus flower. This temple in delhi is the last one out of the seven lotus temples to be constructed around the world in the year 1986. The inspiration behind choosing the shape of a lotus is because the lotus is a common symbol across various faiths such as Islam, Hinduism, Jainism and Buddhism.
Hence, followers of any religion or faith are most welcome to visit this temple. The water pools surrounding the temple along the petals of the lotus is lighted up in the evenings which makes for a stunning sight to watch.
Red Fort
Red Fort which is also known as Lal Qila, was constructed by the Mughals in the year 1638 and it still stands as a symbol of the Mughal era in India. This monument exhibits the architectural brilliance of the Mughals with its huge walls which are as high as 33 metres and it is also one of the special features of this fort.
There is also a sound and light show which is showcased every evening for the visitors depicting the history of the fort through spotlights and a voice over.
Humayun's Tomb
Humayun's tomb is one of the famous historical monument in India which was built in the year 1570 by Humayun's wife after almost nine years after Humayun died. The architecture of this tomb is inspired predominantly by Persian architecture and It is such a beautiful structure that it said that the world-famous monument Taj Mahal has also taken inspiration from this monument.
Qutub Minar
Built by Qutub-ud-din Aibak in 1199 to celebrate his kingship, the Qutub Minar is one of the other famous monuments in Delhi.
India Gate
India Gate stands tall at a height of 42 metres at the heart of the city. The structure of India Gate is very much similar to the Arc-de-Triomphe in Paris. This monument was built in honour of the 70,000 Indian soldiers who attained martyrdom while fighting for the British army during World War I. In the evenings, this monument is beautifully lighted up along with the fountains which exhibit lovely coloured lights changing often.
The lush green gardens and lawn surrounding the India Gate serves as the perfect picnic spot for the locals as well as tourists.
Lodhi Gardens
If you have experienced the hustle and bustle of the city of Delhi and are yearning for some quiet and peaceful time, then this is one of the best places to visit on any Delhi holiday Packages. This garden which is spread across 90 acres of land was developed by the British in the year 1936.
Here, you can see the delhi residents taking their routine morning jogs and their daily dose of oxygen amidst the beautiful gardens. The National Bonsai park which is also in the same premises is also an attraction to be visited.
Swaminarayan Akshardham Temple
This temple should be given top priority on your list of tourist spots in Delhi because of its marvellous architecture, a massive sprawling garden, a fascinating fountain show, and an educative boat ride. The food court here offers delicious food which are a hit with all those who dine here! This temple entices more than 80% of the tourists who visit Delhi.
This temple is the largest Hindu temple in the world and it was constructed using marbles and granites shipped from all over the world.
Rashtrapati Bhavan
The Rashtrapati Bhavan is an architectural marvel and is also the presidential palace spread across a sprawling 330 acres of estate land. The famous Mughal gardens which are a must visit in any delhi tour packages is situated at the Rashtrapati Bhavan and is home to almost 160 varieties of roses and various other flora which offer a beautiful sight to see if you are a nature lover.
National Gallery of Modern Art (NGMA)
This museum is one of the first-rate institutions of its kind in India which is governed and maintained as the subordinate office for the Department of Culture in the Indian Government. There are two other branches of NGMA – one at Mumbai and the other at Bengaluru. This museum is a warehouse of the Indian culture and ethos as it displays the change in art forms over a period of 200 years starting from the 1850s. the medium of exhibition is through plastic and visual arts.
This museum has the most remarkable collections of contemporary and modern art in the whole of India.
Chandni Chowk
As a visitor to delhi, your tour is incomplete if you haven't visited Chandni Chowk and that's why it is easily one of the must visit places on every Delhi holiday Packages. Chandni Chowk is considered one of India's oldest and the busiest markets with the perfect combination of culture, history and food all in a single place.
There are about a thousand varieties of food stalls serving delicious local cuisine and also many shops selling variety of clothes and handicrafts and various other products.
Raj Ghat and other memorials
Raj Ghat is the memorial of Mahatma Gandhi and this was where he was cremated after his assassination. The memorial consists of a black marble slab with the words "Hey Ram" which was his last words while dying embossed on it. On the other end of the slab, is a lantern with a flame burning eternally all these years.
Many foreign dignitaries come to Raj Ghat to pay their tribute to Mahatma Gandhi – The father of the nation.
There are so many tourist attractions in Delhi that can be visited by choosing from the various Delhi tour packages that we have to offer. These packages can be customised and catered to every type of traveller keeping in mind their time frame and budget. There are even one day tour packages if you are visiting the city just for the day.
There are various types of packages available such as a weekend getaways, historical adventures, one day trips, religious trips nature walks, the golden triangle tour, and many others. These tour packages also almost all the time include outstation tours to places such as Agra to visit the world wonder Taj Mahal, pilgrimage tours to Rishikesh and Haridwar, cultural tours to Jaipur, Udaipur, Ajmer and Pushkar and many such tours.
Apart from these there are tours in local delhi regions itself l such as Old Delhi walks, Nizamuddin walk, Hauz Khas walk, and the Mehrauli Archaeology walk and many other historical monuments and heritage sights. There are many taxi services available for one day rentals to go on day tours around Delhi and for sight-seeing in this age old charming city!
Also, there is wide range of good resorts & hotels in Delhi for visitors where tourist can feel the comfort of home.